Two high-profile developers join Port Covington team to take over next phase of development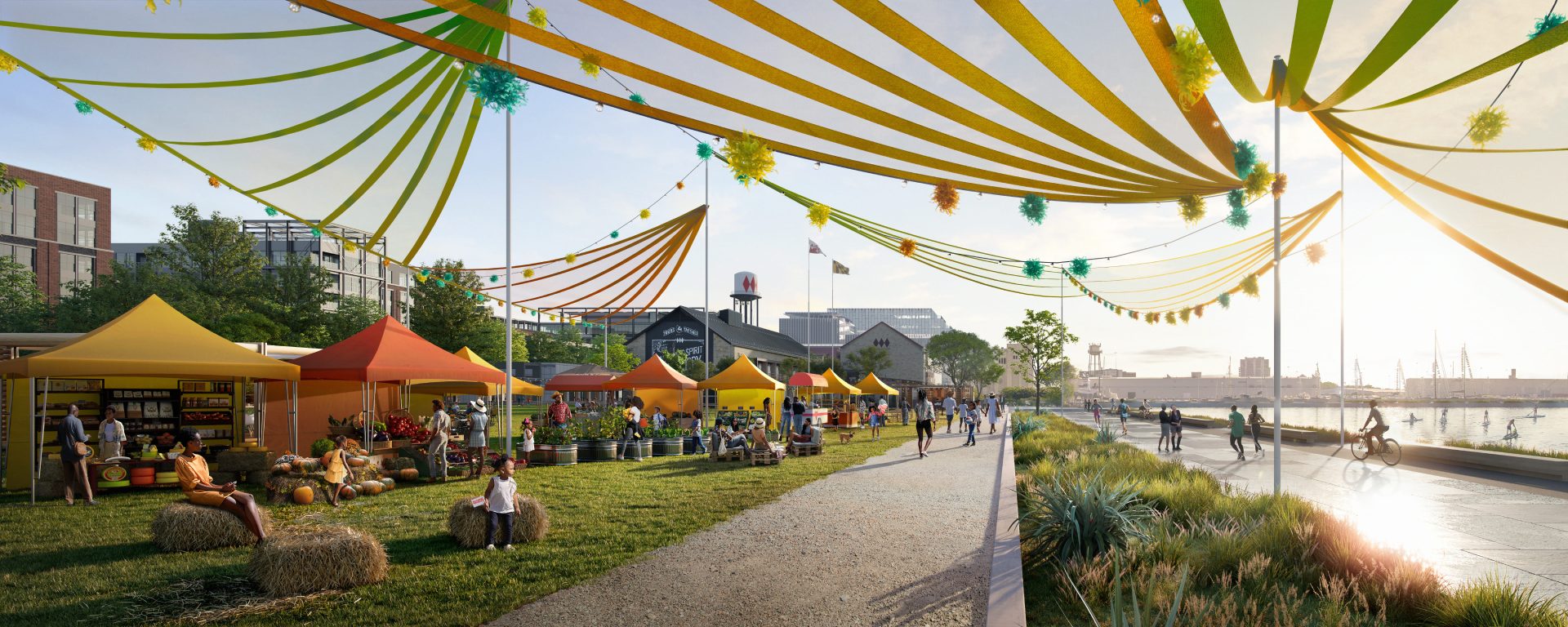 Two developers of high-profile urban projects in major U.S. cities have joined Sagamore Ventures' effort to create a mini-city in South Baltimore's Port Covington and will lead the next phase of development.
As five buildings near completion in the waterfront neighborhood south of Interstate 95, Sagamore and investment partner Goldman Sachs on Tuesday announced new partner firms, both of which invested undisclosed amounts in the project.
MAG Partners, a New York-based woman-owned firm, and MacFarlane Partners, a San Francisco-based Black-owned development and institutional investment firm, will leverage decades each of national experience in taking the reins from Weller Development Co. for leasing, marketing and "placemaking" campaigns for the current $500 million, 1.1 million-square-foot phase, Sagamore said.
MAG and MacFarlane will lead all future development outside that initial phase. The vision for the massive project, which spans 235 acres along Cromwell Street, includes up to 14 million square feet of shops, restaurants, office space and housing, plus 40 acres of parks, across 45 new city blocks.
Read the full article on The Baltimore Sun.